Hypnotix IPTV – Review & Installation Guide for Linux to Watch Live TV & VOD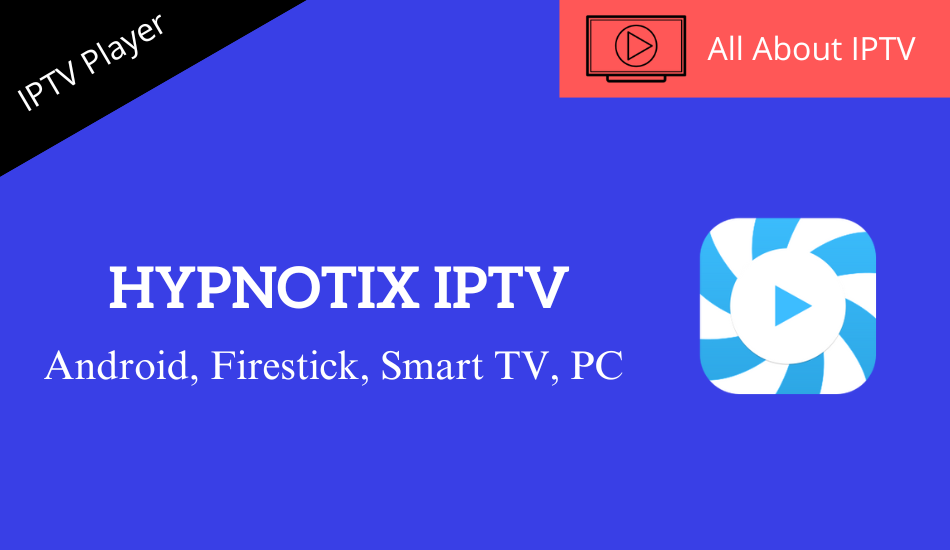 Hypnotix IPTV is an IPTV player which is very unique in its nature. The reason is it supports only Linux Operating System (OS). Yet the IPTV player is very efficient and supports playlist formats like M3U URL, Xtream Codes API, and Local M3U. It can stream all types of content, such as live TV and also VOD content like movies and series. Its installation procedure itself is different but simple.
Key Features of Hypnotix IPTV
| | |
| --- | --- |
| Supports all major playlist formats | Has a powerful inbuilt player |
| Has a favorites manager | Integrated with a free IPTV provider |
| Supports EPG (Electronic Progam Guide) | Holds a personalized video recorder (PVR) |
Why Choose Hypnotix IPTV?
If you are using Linux OS PC, you have only a few options for picking a good IPTV player. Hypnotox IPTV is one of them, and you can watch any type of IPTV content with it. It also holds lots of noble features for enhancing your streaming experience.
Is Hypnotix IPTV Safe to Use?
The IPTV player is cent percent safe to use. But we can't be sure about the license of the IPTV service you are streaming using it and its content copyrights. There are chances for government and ISP actions against you for streaming certain illegal IPTVs. So, set up the best VPNs like ExpressVPN or NordVPN to avoid any complications.
Cost of Hypnotix IPTV
This IPTV player doesn't charge anything for downloading and accessing it. Most importantly, it doesn't have any in-app purchases or hidden charges.
Supported Device of Hypnotix IPTV
As mentioned earlier, the IPTV player works on Linux-based PCs.
How to Install Hypnotix IPTV on Linux
Installing this IPTV player on your Linux-based PC takes just a few minutes. To do so, follow the below steps.
[1] Open the Terminal application on your Linux OS PC.
[2] In the typing area, enter the following command to download the Hypnotix IPTV player on your PC.
[wget https://github.com/linuxmint/hypnotix/releases/download/1.1/hypnotix_1.1_all.deb]
[3] Now the app downloading will begin.
[4] After the app installation, enter another command to update the IPTV player, which is given below.
[ sudo apt update]
[5] After app updation, you have to enter the below command.
[sudo dpkg -i hypnotix_1.1_all.deb]
[6] As a final step, enter the upcoming code to install the IPTV player.
[end sudo apt -f install]
After following the above-mentioned instructions, you will have the Hypnotix IPTV player installed on your Linux-based PC.
How to Stream IPTV Using Hypnotix IPTV Player
After crossing the installation process of the IPTV player, streaming IPTV using it is very much simple when the below steps are followed.
[1] Go to the Home page of your PC.
[2] Select the Apps icon and open the list of the available apps.
[3] Select and open the Hypnotix IPTV player.
[4] Now click on the TV icon in the top right corner, and a pop-up will open.
[5] Select Add a new Provider option and choose your desired playlist login format.
[6] Then enter your IPTV's credentials, such as Username and Password or M3U file, within Hypnotix IPTV.
[7] Finally, click on the OK button.
Within a few seconds, your IPTV playlist will load. You can now watch your favorite channels or content from providers on Hypnotix IPTV.
Customer Support
As of now, no customer service is offered by the IPTV player's developers. So if you are facing any difficulties while accessing it, perform basic troubleshooting and rectify it.
Alternatives for Hypnotix IPTV
If you are looking for an IPTV player that works on other types of streaming devices also, then you shall have a look at the upcoming ones.
ZalTV Player
It is best suited for people who are looking for a fast-functioning IPTV player. ZalTV Player can support multiple M3U URL playlists. It is specially made for live TV streaming and is available on Google Play Store. It is subscription-based, yet its price is very much economical.
IPTV Player Newplay
IPTV Player Newplay is multimedia cum IPTV player. It allows streaming with M3U and M3U8 playlists in the utmost possible quality. It is a free IPTV player but still is loaded with lots of stylish features like reminders for favorite shows, a TV guide (EPG), Chromecast support, and much more.
Shake TV IPTV Player
Shake TV IPTV Player is available officially on the application stores of iOS and Android devices. It supports M3U and M3U plus playlist formats. This player can load remote playlists as well. It comes with a built-in player and supports content in HD and FHD quality.
Our Verdict
This IPTV player is satisfactory in all aspects. It supports all the majorly used playlist formats and is free of cost. So, if you are a Linux-based PC user, you can definitely try it. There are chances that the app might get launched on other devices also in the future. Until that, you can use the alternatives mentioned above for IPTV streaming on other streaming devices.
FAQ
Does Hypnotix IPTV work on Windows 10?
No. It is not installable on Windows. Hypnotix IPTV works only on Ubuntu and Linux-based PCs.
Where to download Hypnotix IPTV APK?
Hypnotix IPTV APK download is not possible from any sources. Because only the DEB file of the IPTV player is available currently.